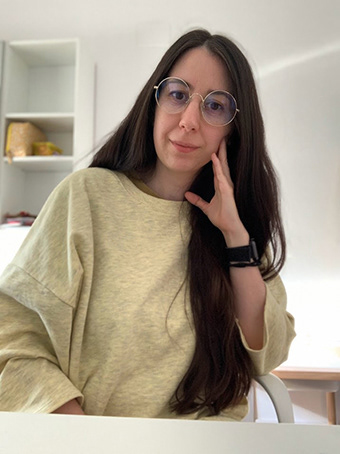 Hello, I'm Erica Salcedo and I'm freelance illustrator. I'm living in the peaceful town of Cuenca (Spain)
where I was born in 1983. After studying Fine Arts in Castilla-La Mancha University, I specialized in
graphic design and Illustration doing a masters degree at the Polytechnic University of Valencia.

My work is focused on children's illustration. My illustrations are inspired by my everyday life, and my
imagination does the rest. My style is a mixture of hand drawing with digital techniques, simply executed
with a pinch of humour. I love drawing (obviously), travelling, animals, drinking tea every day, eating sweets,
and not taking life too seriously. But especially, I love to work in diverse and creative projects.

Since I started my illustration career, I had the pleasure to work with a lot of great clients, creating picture
books, illustrating young novel books, designing greeting cards, illustrations for stationary, making comic
or educational books among others.